Never-Miss Coffee Tables
Jun 09, 2022 by Homemys
Even the smallest living space needs the perfect home design, and the coffee table is an essential piece of furniture as the finishing touch to the interior atmosphere. Not only can a coffee table decorate your living room, it will breathe life into your space. Take advantage of the ample space to display your favourite coffee, book, incense or a cup of tea at your leisure.
1. Coffee Table Set
The choice of coffee table needs to be compatible with the furniture and decorations around the living room. The set coffee table adds layer to the space, and when you move one of these to a corner, you'll find it's great as a side table too.
Inspired by the "bowl and cup" look, this minimalist coffee table is the perfect solution for a modern home. Smooth wide stone worktop for serving and displaying various decorative items. The gentle coffee table comes with a stainless steel base, and is upholstered in microfiber leather. The ribbed design is paired with beige and grey for an artistic look. The small "tea cup" shaped table can be used as a side or coffee table. And paired with a large "bowl" shaped table, the coffee table set will be the most eye-catching point of your living room, adding a bold touch to your living space.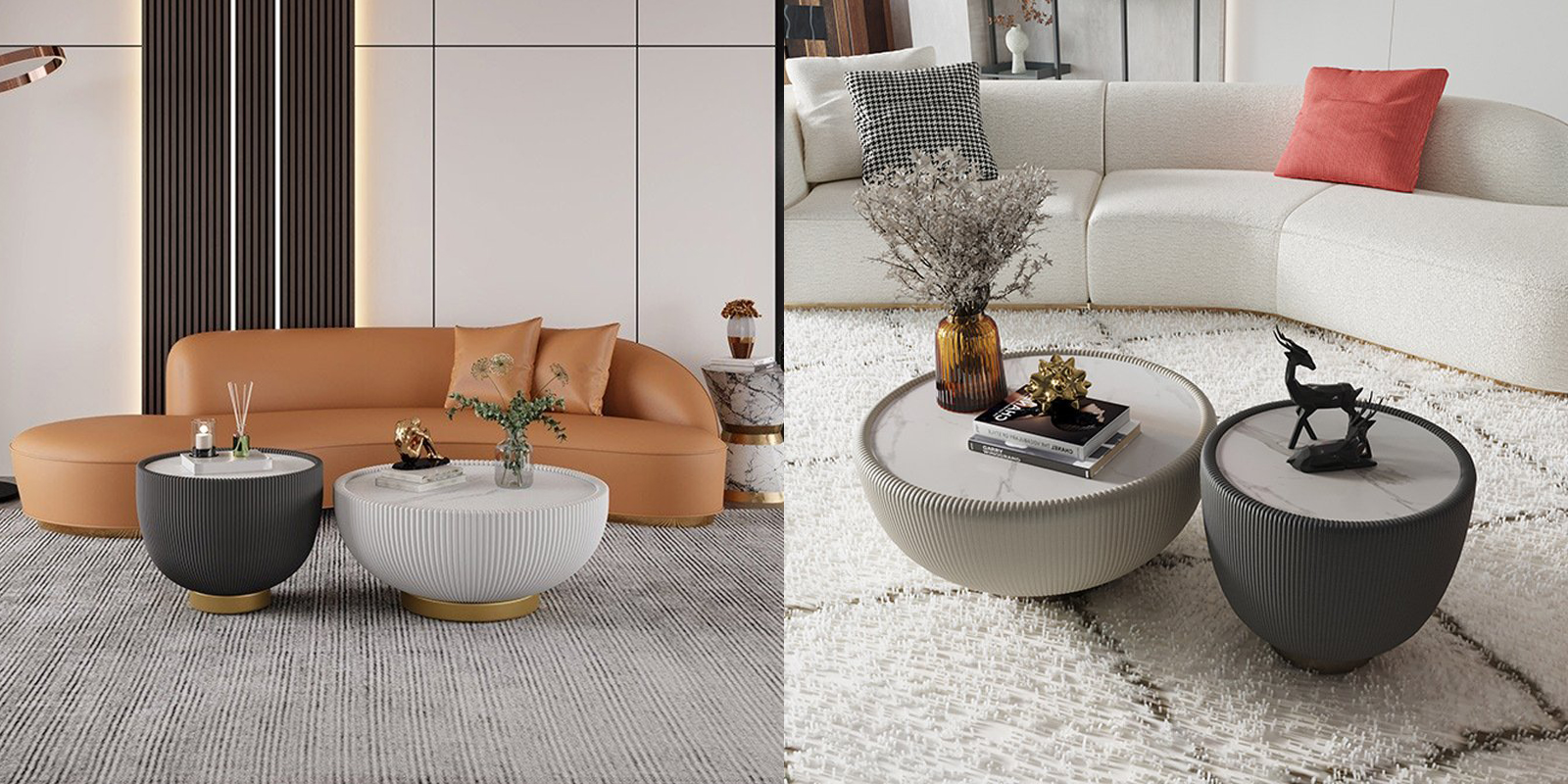 Modern Simple Leather Coffee Table Set
Many customers have chosen this understated single product, whose sophisticated design adds a chic vibe to the space and expands your decorating horizons. The multifunctional coffee table can be used as a side table, bedside table, coffee table in the living room, guest room, office, etc. It is also perfect for cocktail parties and party scenes.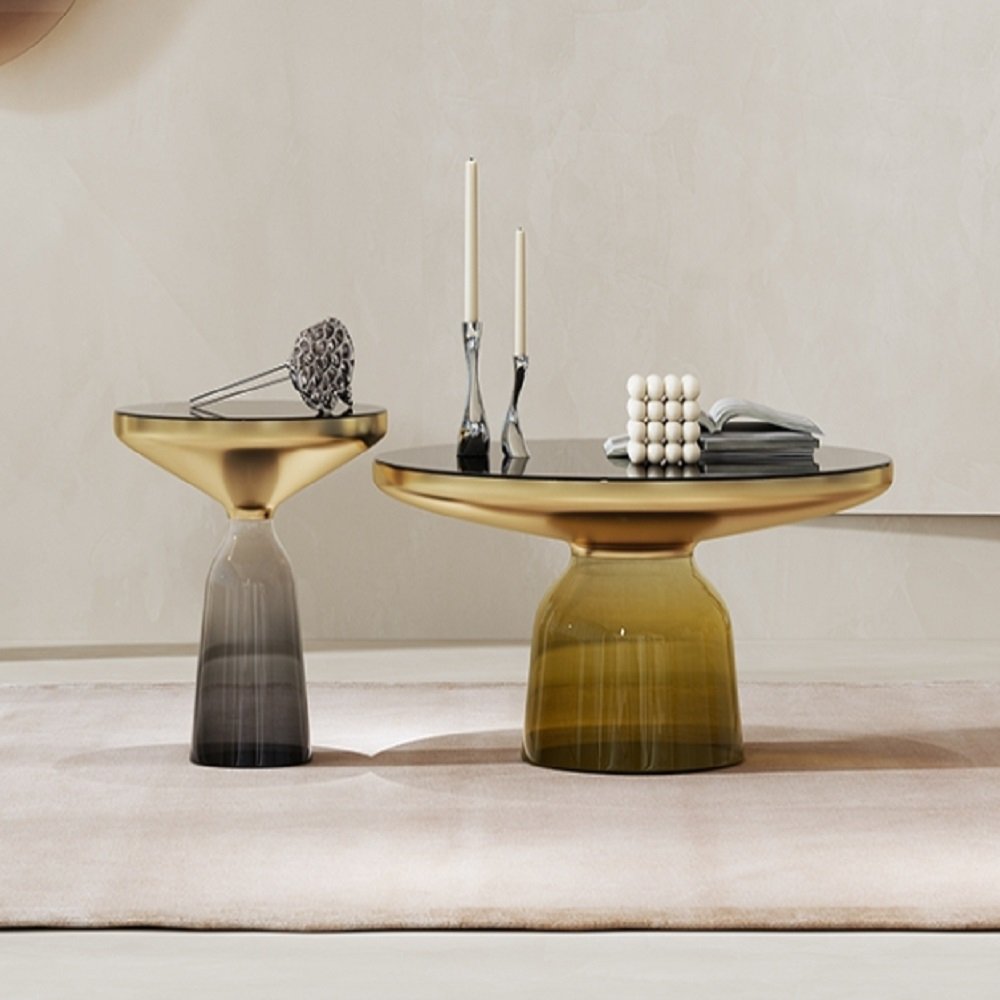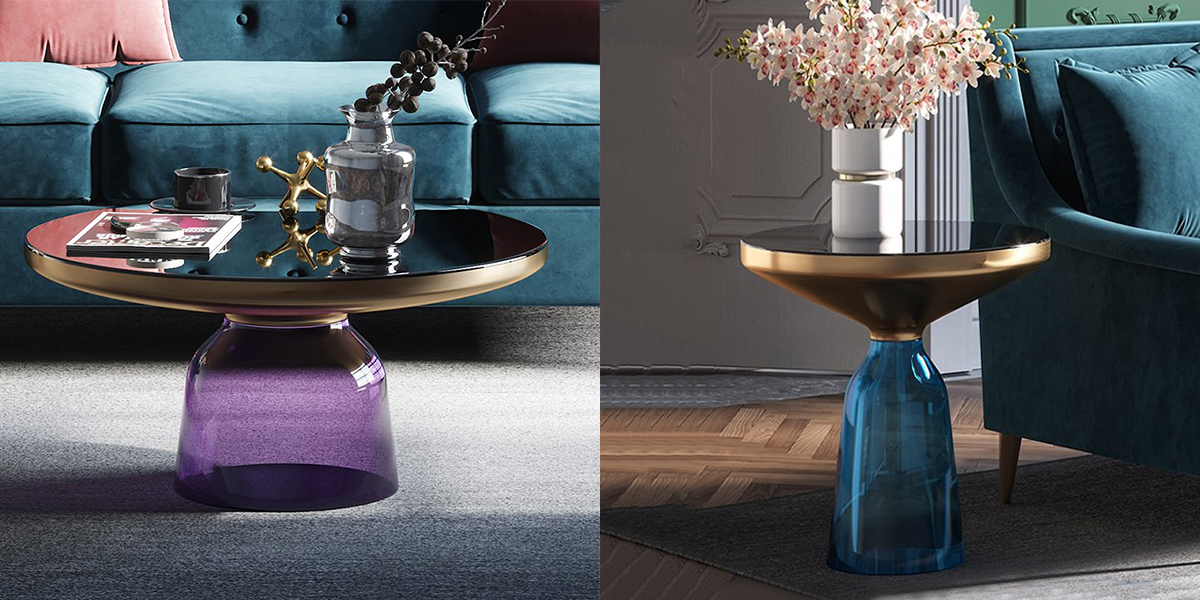 Exquisite Glass Metal Coffee Table Set
2. Unique Coffee Table
A unique and retro coffee table that contrasts with angled furniture and is perfect for your living room, study or recreation room, this table is the perfect functional addition.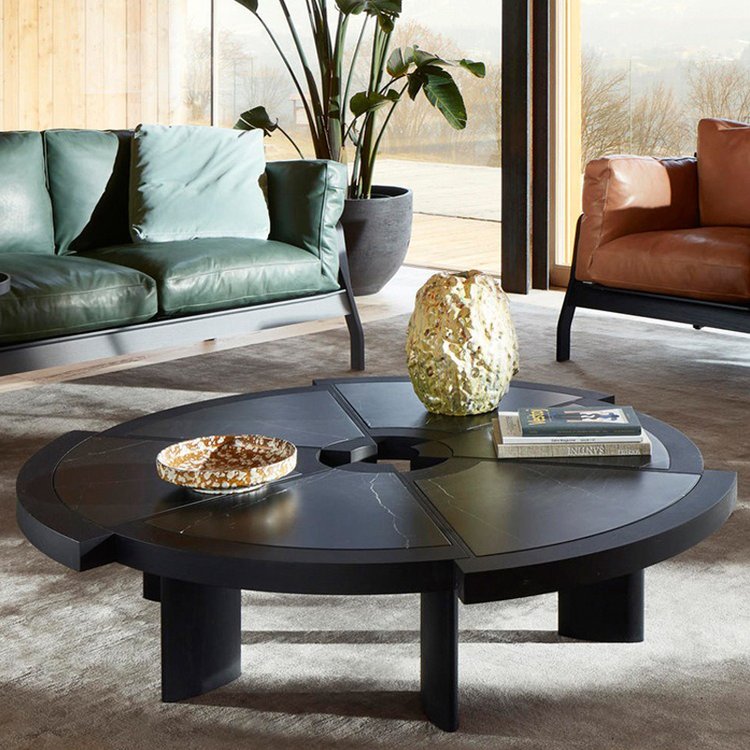 Retro Coffee Table Living Room Center Table
Use this coffee table as a focal point to add a classic look and glamour to your living room. With a matching side table, vases, knickknacks and other decorations can be displayed on it to show your lifestyle.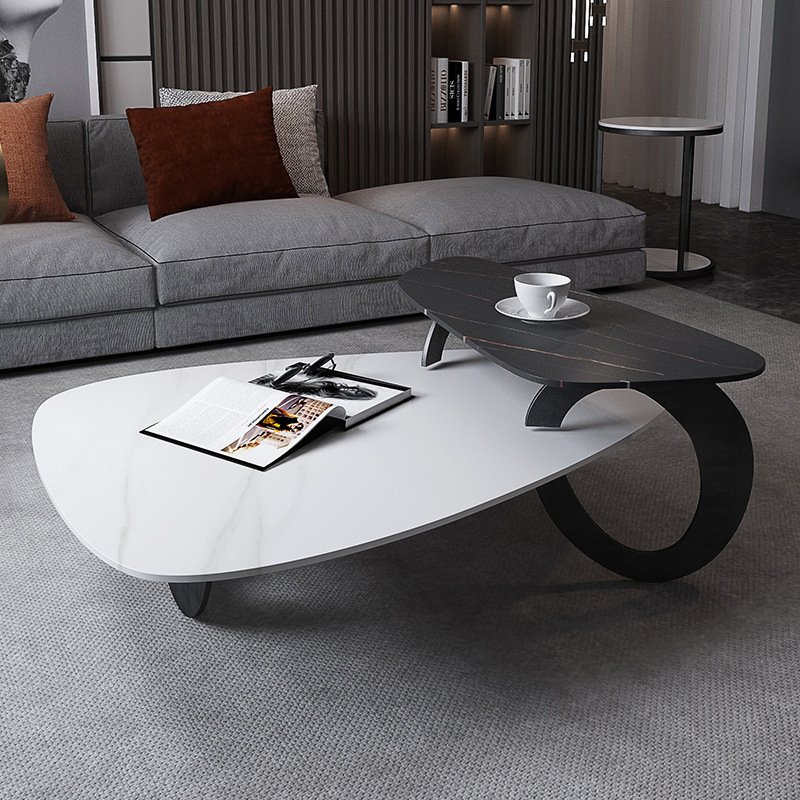 Modern White Coffee Table with Side Table
3. Nesting Coffee Table
Nesting coffee tables are all the rage these days. In addition to providing depth and dimension to your living room, you also have the flexibility to adjust the position. Whether nested together or side by side, you're sure to have more fun and functionality when decorating your living room.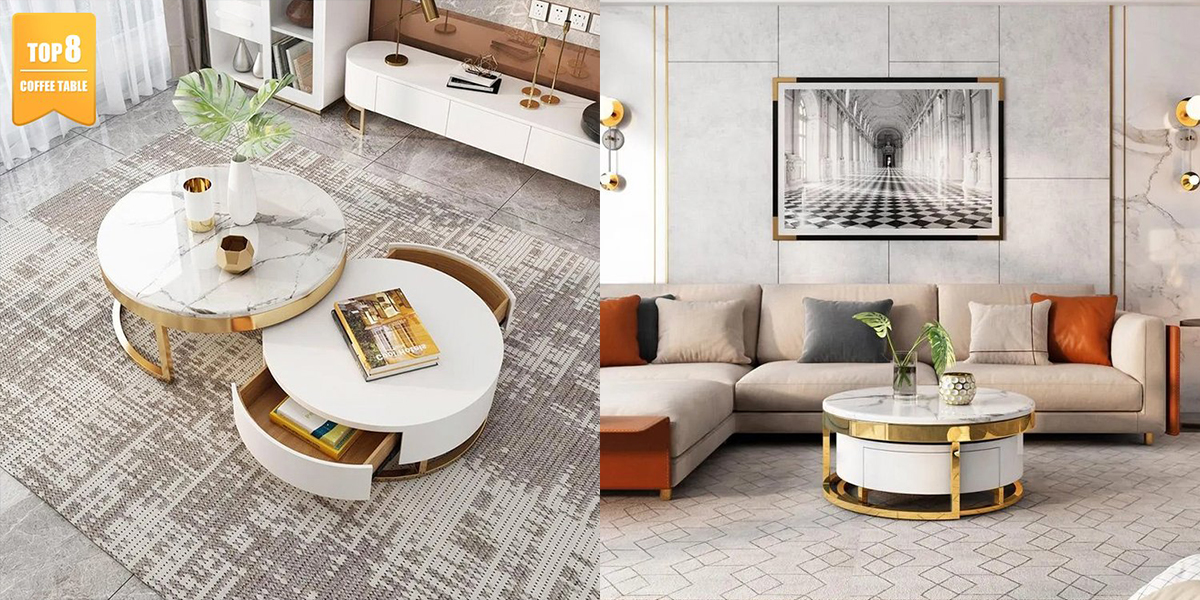 Nesting Coffee Table with Round Modern Marble Top
With an understated yet tasteful look, this set of 2 coffee tables easily upgrades your space. Can be used as a display case for decorative items and artworks, adding modern style and beauty to your space. The small table can be moved at any time, functional and easy to use.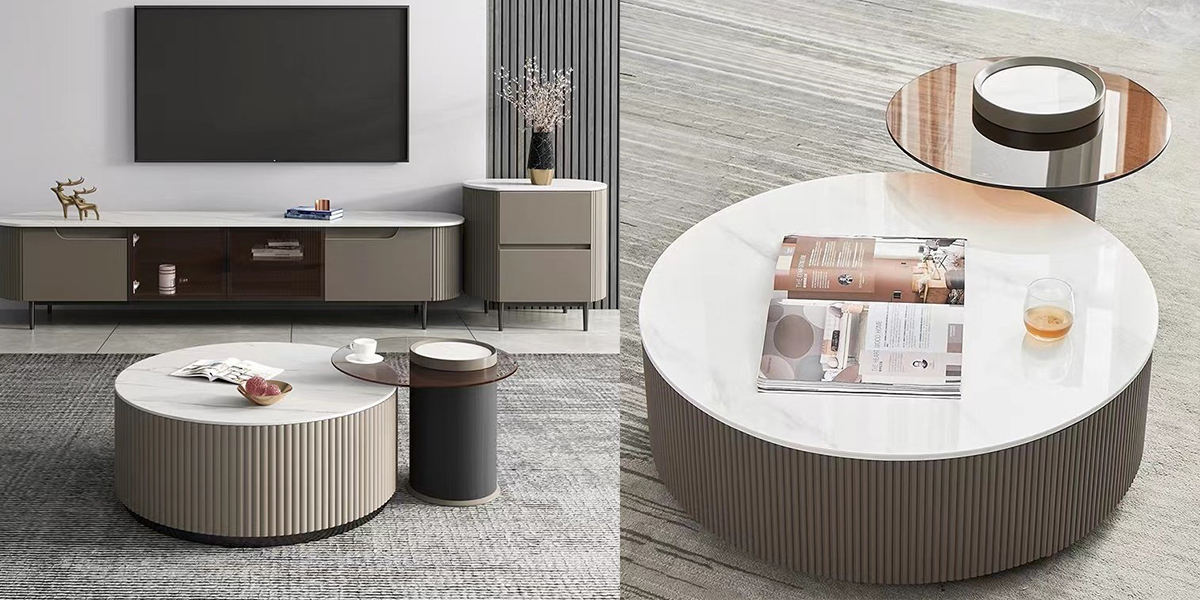 Stylish Artwork Style Coffee Table
4. Coffee Table with Hidden Storage
Sophisticated coffee table with hidden storage. Slide the top panel for extra storage space, and the compartments are designed to help keep things organized to meet your storage needs. The ideal space-saving option for a comfortable home.
Minimalist Two-tone Style Coffee Table with Hidden Space
Simple in design and functionally modern, this "pumpkin" shaped coffee table is a great way to decorate your home. Remove the top round lid to store everyday items. Flip the lid to turn it into a coffee table, allowing you to sip coffee while reading, perfect for decorating a room.
Round Coffee Table with Reversible Table Top
5. Lift-top Coffee Table
This rectangular coffee table has a lift design that provides the perfect height for writing, reading or drinking. When you need a family meal, you can extend the coffee table into a dining table for full versatility. Perfect for enhancing the ambience and functionality of your home.
Liftable Multifunctional Coffee Table, Desk and Dining Table
This elevating round coffee table, when you open the large table elevating table, will form three coffee tables, adding a sense of hierarchy to the space. Small desks can be stowed under the larger desk to optimize available space.