Full of Design and Functional Furniture
Jun 06, 2022 by homemys
During the special period when the whole people are at home to fight the epidemic, many friends have found the new fun of staying at home, that is, online shopping for sofas, beds, dining tables, dressers and more. All kinds of furniture with unique appearance and practical design are more pleasing than watching art exhibitions.
Now let me introduce to you a few practical and well-designed furniture.
This three-in-one folding and lifting multifunctional coffee table is very popular. It's hydraulic lift design is perfect for work, light meals and extra storage. When you need a family meal, you can turn it from a coffee table into a large dining table for 4-8 people.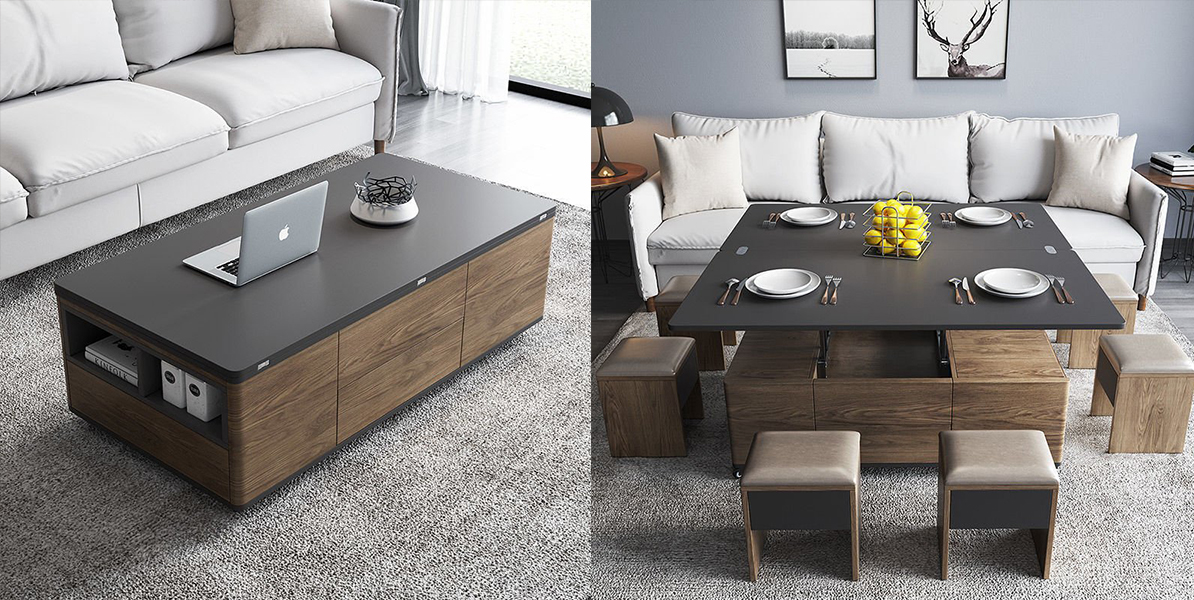 The coffee table is also a desk with multipurpose storage. There is a hidden compartment and 2 small compartments providing plenty of space for books, magazines, blankets, remotes and more. 4 chairs can be stored under the table.
Well worth taking home this beautiful multipurpose piece of art!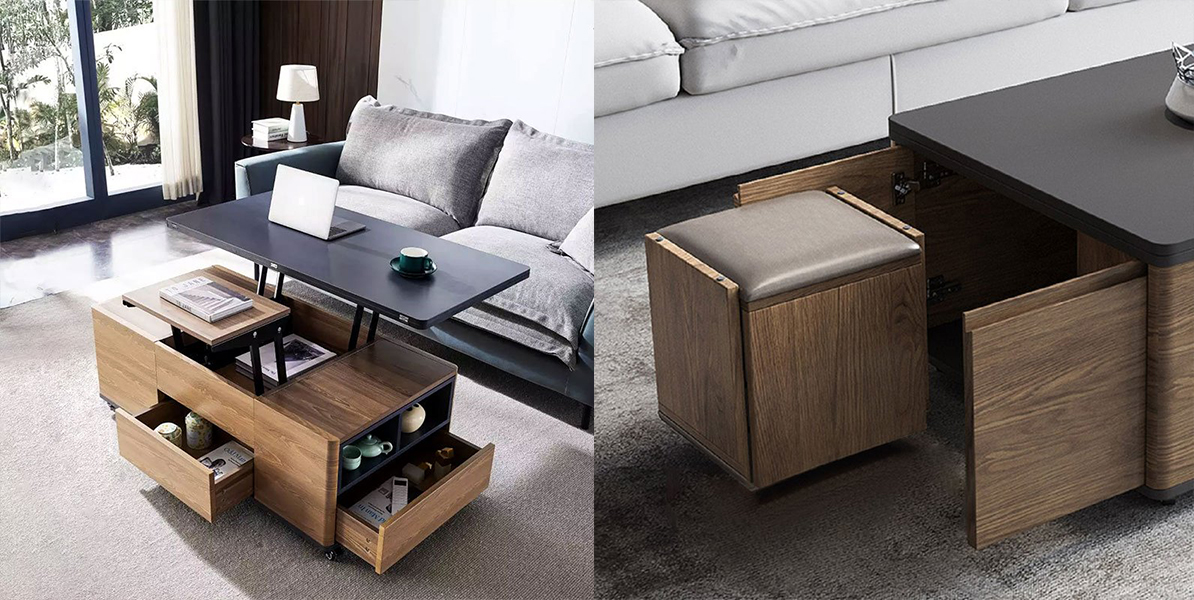 Make all your living room ideas possible with this stunning convertible sofa bed. Green velvet upholstered in high-density foam, the sofa provides a clean yet inviting modern look that complements your existing decor. Padded with green velvet and filled with high-density foam, it offers absolute comfort.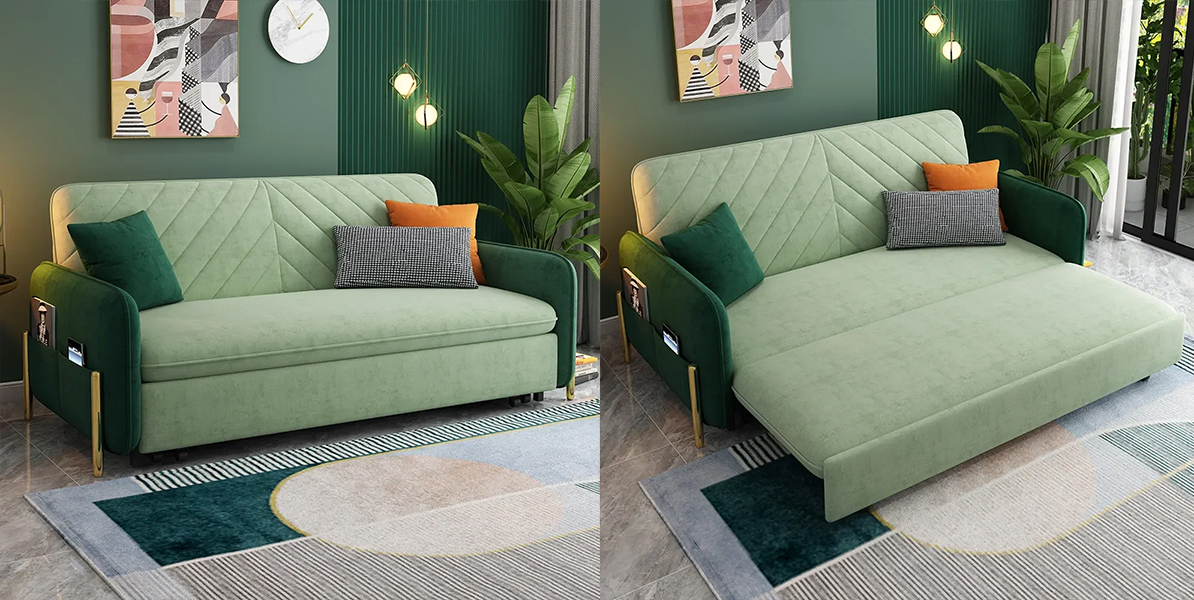 Underneath the base is a hidden storage cabinet that is perfect for organizers. It is easy to assemble and convert into a sofa bed by pulling out the base and meeting all your needs in an innovative way. It's a good choice for a large or small living room.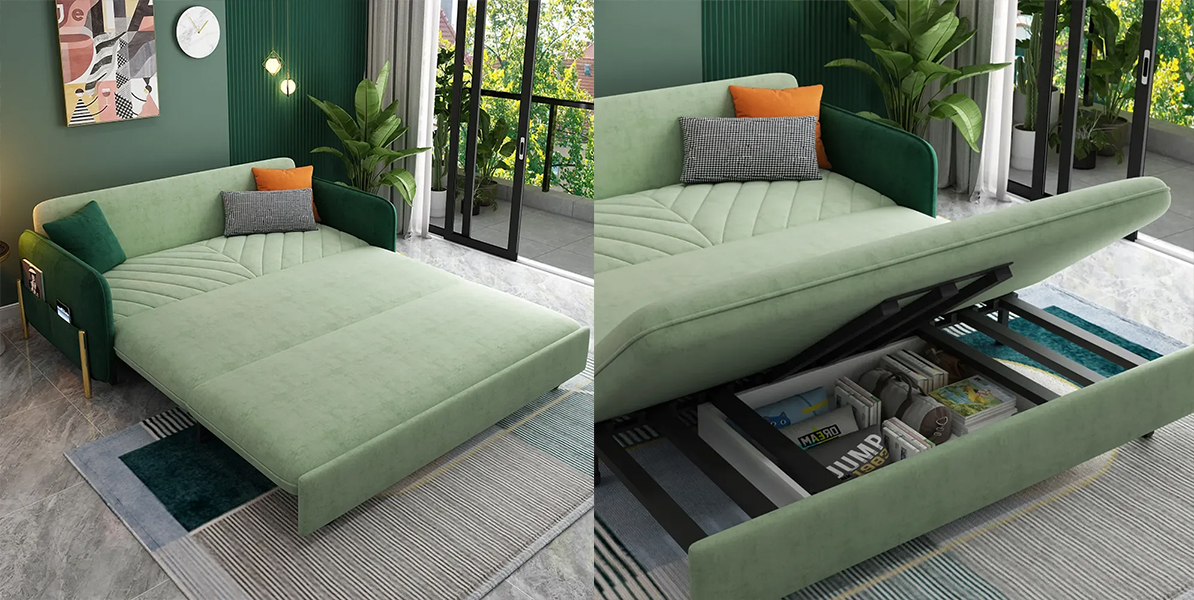 The luxury and stylish color combo brings a cozy and elegant atmosphere to the room.Matte piano finish and well-polished table surface maintain premium texture and are smooth to the touch.Paired with 2 open storage, it can rotate 360° around to meet your various needs.The curved-edged corners are well-polished to prevent any physical injuries in daily use.Blast-resistant tempered glass tabletop resists heat and holds decorative items without leaving any scratch marks.Carbon steel legs provide firm support and complete the cabinet with a stylish appearance.
Simple yet chic, this end table gives your living room a boost of sophisticated style. The table is made of marble and metal, which is both beautiful and fashionable, as well as clean and durable. The metal frame design is unique, generous, and stylish. Whatever your choice, the stylish end table provides a perfect accent to your modern living space. This side table can be placed in any scene. Perfect for holding snacks, drinks, or your favorite book, this end table lends a stylish style to any ensemble.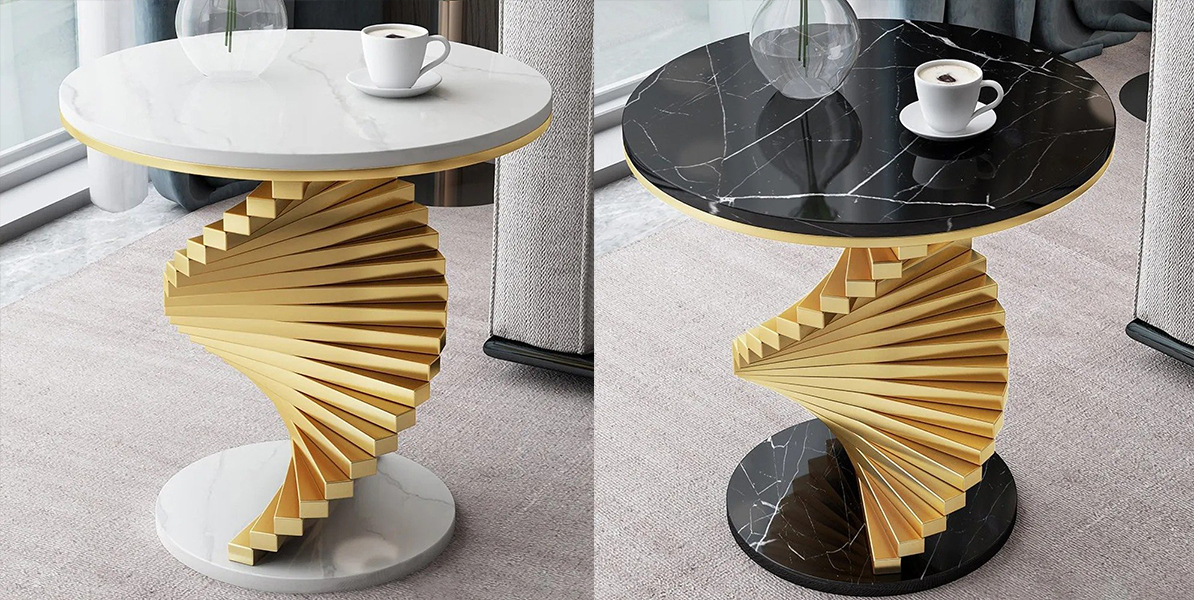 Homemys also has plenty of small side tables worth picking up. Like this "sugar gourd" side table, its biggest feature is that the device is flexible and can be matched by yourself, making life full of fun. The side table comes in a retro colourway that lends a romantic touch to any outfit. It can be placed in your living room, family room or hall.
This modern dresser is also a hit at homemys. Retractable vanity with LED mirror and TV table. Made of MDF, pinewood and stainless steel, the dresser is stable and durable. The retractable design of the tabletop and the variety of storage spaces allow you to place cosmetics and jewelry wisely according to your personal needs. Beautiful hardware handles make it easy to switch drawers. The round mirror and elegant white look complement the rest of your furniture perfectly.
The above 6 practical and well-designed furniture are introduced, I hope everyone likes them.